BAWCS Shelter permanent 'special needs' resident Sniffy underwent surgery at our vet today and this disgusting looking piece of 'we're not sure what it is' came out of her NOSE!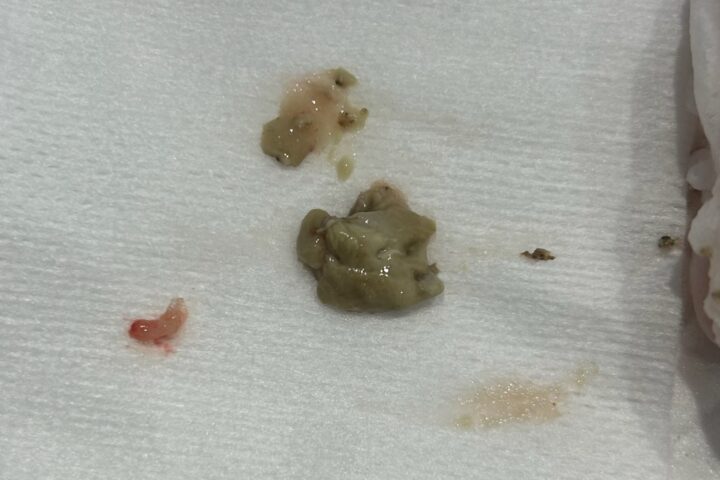 We have given the go ahead for a sample to be sent off for further investigation and we're hoping it is not going to be too sinister.
Sniffy is one of our older cats at 18 years of age. She continues to do well with her best bud Langford (also a permanent 'special needs' BAWCS Shelter cat).
Whilst our vet has discounted this surgery (which included ear cleaning and the dental did go ahead), with sending off the sample for a biopsy, our vet bill is going to be around $2,000.
If you'd like to donate, you can do so via sponsorship of Sniffy which is ONLY $50 a year.
Sponsorship gives you access to our private FB Group BAWCS Shelter and Sanctuary Sponsors where you'll be able to get updates on how Sniffy is going.
Don't want to sponsor but would still like to donate? Click here to make a donation. Please use the reference SNIFFY so we know to allocate your funds to her vet bill.
Sniffy will remain in care at Bendigo Pet Vets – Mobile Veterinary Clinic on pain relief and other appropriate medication until she returns to the Shelter (and best bud Langford ) towards the end of the week.
BAWCS 'caring with compassion'