Back in February this year, we received a call for help from a local trailer business, after they discovered four tiny kittens hidden inside a camper trailer which had been delivered from their Melbourne warehouse.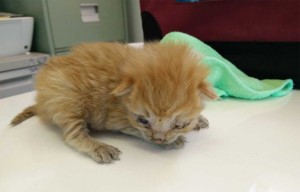 At just 2 weeks of age and without their mother, they were in desperate need of help to survive, so BAWCS stepped in to take care of them. We were handed a box with four hungry little kittens huddled together and headed back to our shelter, with the promise to give them the life they deserve.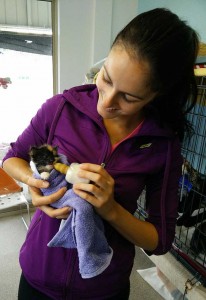 As with all babies, they initially needed around the clock bottle feeds. A task which was no easy feat with four hungry, loud and demanding little mouths to feed! At such a young age (and without their mothers care) we were reminded how fragile their little lives are, when Neo fell ill in the early hours one morning. With his tiny little body limp and falling in and out of consciousness, it was a much panicked drive to the vet at 3am! After not responding to the initial treatment, it was thought that he might not make it through the night.
Miraculously, after continued treatment with antibiotics for a suspected infection, we were so relieved to hear he was back to himself later in the day and charming the clinic staff with his cuteness!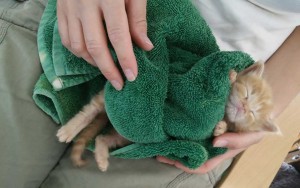 Over time, they were weaned off the bottle and with lots of love and patience, we have watched them slowly grow to become playful and affectionate little kittens which have left tiny little paw prints on our hearts.
After having been fully vet worked, we are thrilled to have found a permanent home for Neo. Our remaining three "trailer kits" Beauty, Melody and Bindi are available for adoption and we look forward to finding them homes to begin their new lives.