.…you'd be smitten without a doubt! When our piglet Truffelina recently arrived at the BAWCS Shelter, we were instantly in love with this special little girl.
Originally living on a farm, her owners relocated and Truffelina's future was looking very bleak! A compassionate friend took her in temporarily, realising that her residential property was not the ideal environment and contacted BAWCS in the hope of finding a permanent home for her.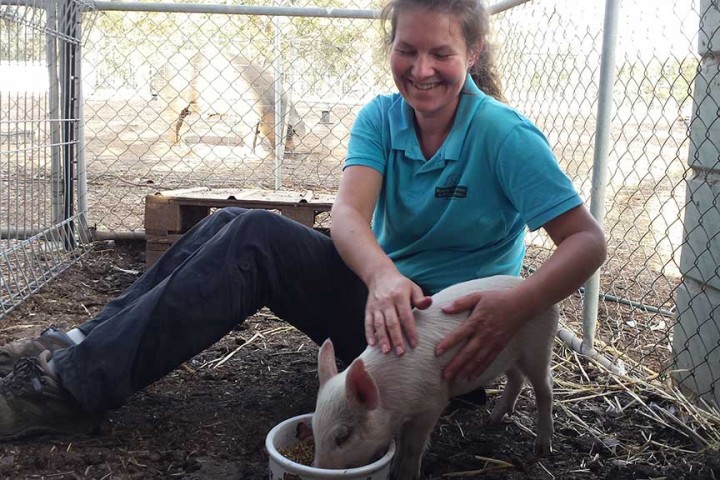 On arrival at the shelter, it was quite clear that she was not comfortable with human interaction but with patience and care, we are slowly gaining her trust.
She is very inquisitive and has an obsession with chewing on her carers shoes and untying the laces. It was an exciting step when she recently rolled over for tummy rubs, a true sign of her trust growing for her human carers!
Like all pigs, Truffelina is keen to explore. Their flat snouts are ideal for digging up the ground, one of their many natural instincts, which are denied to pigs being housed in intensive farming environments.
Sadly, piglets raised in commercial piggeries do not have the same rights to life as Truffelina. We encourage you to learn more here http://www.aussiefarms.org.au/ and please choose compassionately when shopping.
Truffelina is fortunate as she has a safe future ahead of her as a permanent resident in our Farm Friends Program, where we can watch her grow and live a happy (and long) life that she deserves.
If you'd like to be friends with Truffelina then why not become a Farm Friends Sponsor?